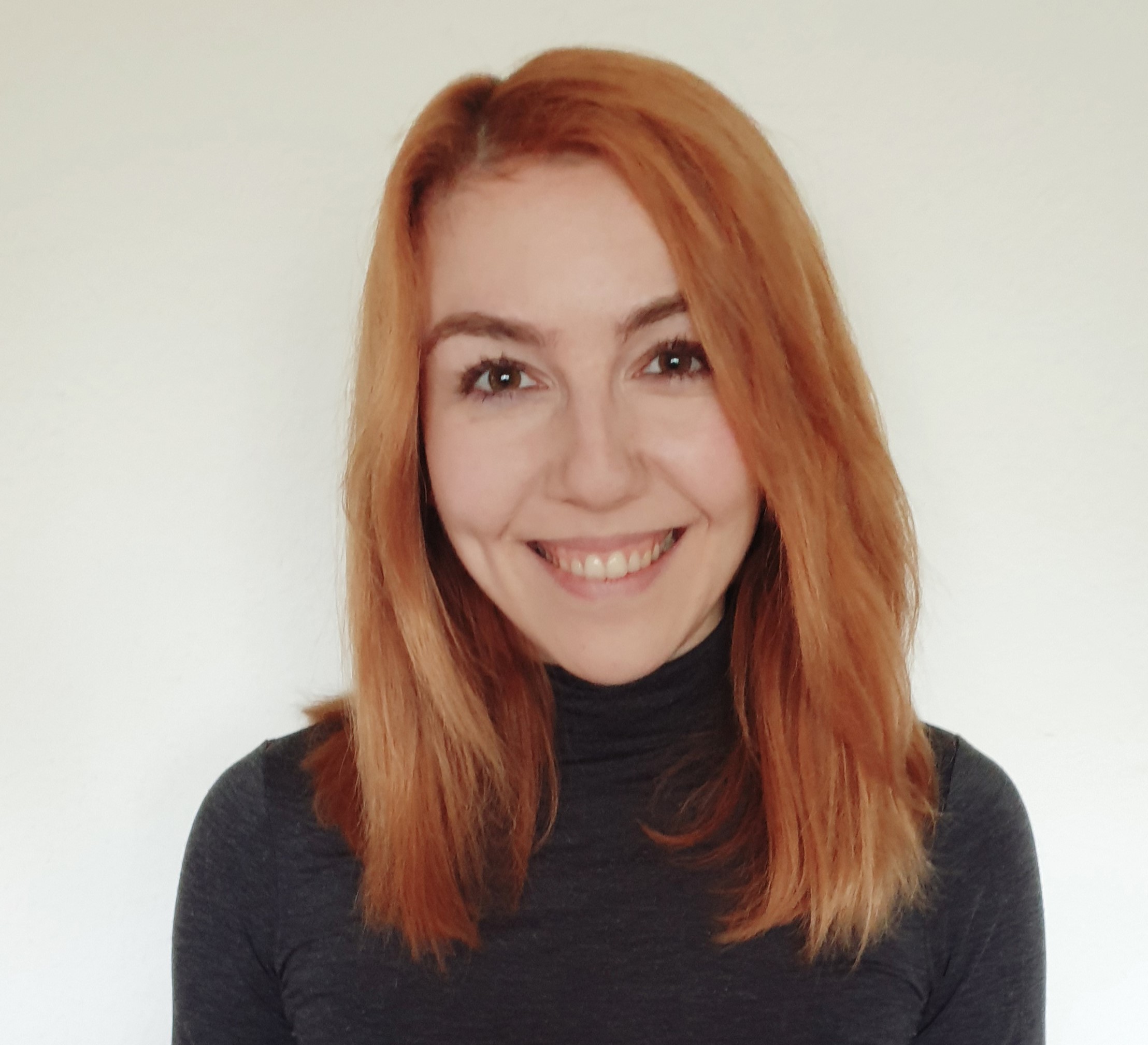 Forschungsinteressen:
Reiseliteratur (Fußreisen und Britische Psychogeographie)
Medienästhetik und Visual (Culture) Studies
Intermedialitätsforschung
Comics und Zine Studies
Viktorianische Literatur und Kultur
Akademischer Lebenslauf
geb. 1992 in Spaichingen; Bachelor-Studium der English and American Studies (Hauptfach) und Germanistik (Nebenfach) von Oktober 2012 bis September 2016 in an der Albert-Ludwigs-Universität Freiburg; Auslandsstudium an der University of Ulster/Nordirland (2014); Master-Studium der British and North American Cultural Studies an der Universität Freiburg (2016-2018); Forschungsstipendium an der Bodleian Library, Jesus College, Universität Oxford (2018); wiss. Hilfskraft am Lehrstuhl für Englische Literaturwissenschaft (2017-2018); seit Oktober 2018 Doktorandin/ wiss. Mitarbeiterin am Forschungskolleg "Neues Reisen – Neue Medien"; Praxisphase an der Landesbibliothek Eutin (2020) und bei der Deutschen Märchenstraße e.V. (2021)
Dissertationsprojekt
New Psychogeography: Inter- and Transmediality in Contemporary Narratives of Walking Travel
Walking inspires the capacity to rethink our surroundings. Within the history of foot travel, subversive aims to scrutinize the hegemonic ways in which spaces have been physically and imaginatively charged have gained many names, including psychogeography, critical walking, deep topography, or landscape punk. While experiences of subversive walking are deemed essentially internal or inherently solitary affairs, they are oftentimes intersected or succeeded by acts of recording. Emerging as pieces of travel writing, these records are assembled of multiple medial units, such as words and image. Today, it is especially through the self-published, 'democratized' media of the zine and the blog that psychogeographical travel is articulated and shared. This project looks at how these distinct forms of new media portray or reproduce travel experience by paying close attention to their inter- and transmedial condition.
Publikationen
"Journeying the Page: The Psychogeography of Text and Image in the Zine." In: Mobile Culture Studies Themenheft "Reisebilder/Bilderreisen – zum Zusammenspiel von Text und Bild im Reisebericht" (Graz: University of Graz, 2020) –> Elektronische Ressource
"Imagining the Arctic: Visual-Verbal Representations of the Polar North in Periodicals of 19th-century Britain." In: Tagungsband zur internationalen Konferenz Representations of West Nordic Isles: Greenland/Svalbard – Iceland – Faroes (i. E.)
"Binge Watching the World: Travel Television in the Age of Streaming." In: Travel, Writing, and the Media: Contemporary and Historical Perspectives, Routledge Studies in Cultural History (i. E.)
Lehre
Durchführende der Reading Group "Affect and Emotion in Literature and Literary Theory", WS 2020/21, Universität Freiburg

Sitzung zur Comictheorie im Proseminar "Gender in Contemporary Genres" von PD Dr. Nicole Falkenhayner, SoSe 2020
Teaching Fellowship am University College Freiburg, Seminar: "Imagined Spaces: Self and Place in Twenty-First Century Writing", SoSe 2019
Tutorium zur Vorlesung "Introduction to Literary Studies", Begleitübung, WS 2016/17, Universität Freiburg
Vorträge
"Neue Psychogeographie: Inter- und Transmedialität in zeitgenössischen Fußreiseberichten", Vortrag in Form eines Video-Essays in der Summer School "Reisen und Medien in Geschichte und Gegenwart", 20.-21. Mai 2021, Ausgerichtet von der Eutiner Landesbibliothek und dem Forschungskolleg "Neues Reisen – Neue Medien", Online
"Imagining the Arctic: Visual-Verbal Representations of the Polar North in Mid-Victorian Britain", Conference "Representations of the West Nordic Isles: Greenland, Iceland, Faroes", 20.-21. September 2019, Landesbibliothek Eutin, Schleswig-Holstein
"Feet, Street and Concrete: Expressing Corporeality through Psychogeographical City Walks in Oliver East's Trains Are … Mint Comics", Konferenz "Body in Motion, Travelling Bodies in Anglophone Literature", 24.-25. Mai 2019, Université Paris 8/Saint Denis
"'Walking Makes For Content': Psychogeographische Fußreisen in London zwischen Materialität und Diskurs", Tagung "Touristifizierung urbaner Räume", 22.-24. Mai 2019, Universität Freiburg
"Breaking Self-Surveillance through Psychogeography (in the Comics of Oliver East)", Master Student Workshop "Experiencing Surveillance in Fiction and Theory", 9. Juni 2018, Universität Freiburg
Preise
Scheffelpreis, Literarische Gesellschaft Karlsruhe (Juni 2012)
Alumni Preis für herausragende Masterarbeit, Förderverein Alumni Freiburg e. V. (Januar 2019)
Mitgliedschaften
Deutscher Anglistenverband
Deutsche Gesellschaft für das Studium britischer Kulturen (BritCult)
AG Comicforschung der Gesellschaft für Medienwissenschaft
British Association for Contemporary Literary Studies
European Association for the Study of Literature, Culture and the Environment
Radfahrverein 1922 Durchhausen e.V.