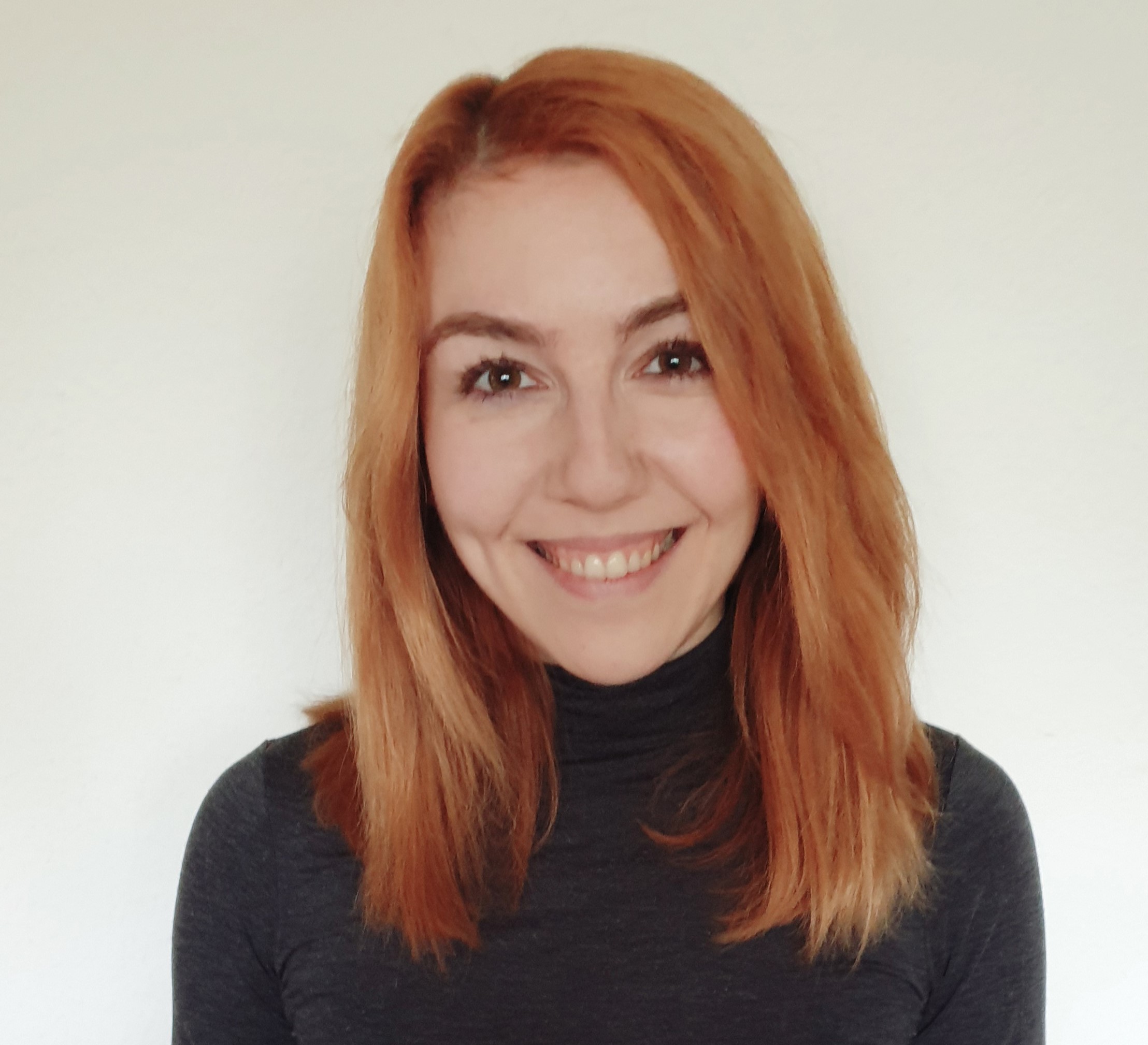 University of Freiburg
Graduate Research Group "New Travel – New Media"
Breisacher Tor, Room 203
Rempartstrasse 4, 79098 Freiburg, Germany
tanja.kapp@neuesreisen.uni-freiburg.de
Phone: (0049) (0) 761 203-98651
Research interests:
British Popular and Media Cultures
Travel writing (Psychogeography, Urbanity, New Nature Writing)
Media Aesthetics and Intermediality Studies
Contemporary Media and Digital Narratives
Comics and Zine Studies
Victorian Periodicals
Trauma and Affect in British Literature
CV
Since October 2018, Tanja Kapp has been a PhD candidate and postgraduate research fellow at the graduate research group "New Travel – New Media". Therein, she interned at the State Library Eutin in 2020 and at the Germany Fairy Tale Route in 2021. Between 2017 and 2018, she worked as a research assistant at the English departement, University of Freiburg, and held a research scholarship at the Bodleian Library, Jesus College, Oxford University, in 2018. She completed her master's degree in British and North American Cultural Studies at the University of Freiburg in 2018, and graduated from her BA in English and American Studies (major) and German Literature (minor) in 2016, which included a year abroad at Ulster University, Northern Ireland, in 2014
.
Dissertation Project
Travel Zines And New Psychogeographies: Walking British Spaces In Self-Published Media
The work deals with the subversive walking modes of psychogeography in British zines. It thereby examines to what extent the self-published print medium zine in its media quality specifically depicts psychogeographical travel experience. The zine medium is characterized by its free, ephemeral form, whose affordances include intermedial, spatially functioning page architectures and sequences. Such self-publications are characterized by their proximity and convergence with other media, such as comics, magazines or blogs. When looking at the number of British travel zines, parallels between the zine medium and the mode of psychogeography – or the more diverse "new psychogeographies" – become more pronounced: both are highly subjective and experimental, dealing with topics such as fictionality in experience and memory, spatio-temporality, physical materiality, and can be seen as therapeutic practices. In their experimental, open form, psychogeographies attempt, among other things, to spatially perceive alternative perspectives – and zines in turn make these visible. The doctoral thesis thus examines this literary materialization of travel in self-publication practices. Amongst other things, it considers to what extent the mutual connection between author and reader in autographic zines authenticates the factual travel narrative.
Awards
Scheffel Award for Outstanding Achievement in German Studies, Literary Society Karlsruhe (June 2012)
Alumni Award for Outstanding MA Thesis, Freiburg University Alumni Association (January 2019)
 Publications
"Journeying the Page: The Psychogeography of Text and Image in the Zine." Mobile Culture Studies Vol. 8 (Graz: University of Graz, 2020) → Electronic resource
"Imagining the Arctic: Visual-Verbal Representations of the Polar North in Periodicals of 19th-century Britain." Tagungsband zur internationalen Konferenz Representations of West Nordic Isles: Greenland/Svalbard – Iceland – Faroes (forthcoming)
"Binge Watching the World: Travel Television in the Age of Streaming." In: Travel, Writing, and the Media: Contemporary and Historical Perspectives, Routledge Studies in Cultural History (forthcoming).
Papers
"New Psychogeography", Paper in the form of a video-essay at the Summer School "Travel and Media Past and Present", 20.-21. May 2021, hosted by the State Library Eutin and the Graduate Research College "New Travel – New Media", Online
"Imagining the Arctic: Visual-Verbal Representations of the Polar North in Mid-Victorian Britain", Conference "Representations of the West Nordic Isles: Greenland, Iceland, Faroes", 20.-21. September 2019, State Library Eutin
"Feet, Street and Concrete: Expressing Corporeality through Psychogeographical City Walks in Oliver East's Trains Are … Mint Comics", Conference "Body in Motion, Travelling Bodies in Anglophone Literature", 24-25 May 2019, Université Paris 8/Saint Denis
"'Walking Makes For Content': Psychogeographical Walks in London between Materiality and Discourse", Conference "Touristification of Urban Spaces", 22-24 May 2019, University of Freiburg
"Breaking Self-Surveillance through Psychogeography (in the Comics of Oliver East)" at the Master Student Workshop "Experiencing Surveillance in Fiction and Theory", 9 June 2018, University of Freiburg
Teaching
Led the Reading Group "Affect and Emotion in Literature and Literary Theory", Winter term 2020/21, Universität Freiburg

Session on Comics Theory in the Seminar "Gender in Contemporary Genres" of PD Dr. Nicole Falkenhayner, Summer term 2020
Teaching Fellowship at the University College Freiburg, Course: "Imagined Spaces: Self and Place in Twenty-First Century Writing", Summer term 2019

Led the accompanying tutorial for the lecture "Introduction to Literary Studies" at the University of Freiburg, Winter term 2016/17
Memberships
German Association for the Study of English
German Association for the Study of British Cultures (BritCult)
Work Group Comics Studies of the German Association for Media Studies
British Association for Contemporary Literary Studies
European Association for the Study of Literature, Culture and the Environment